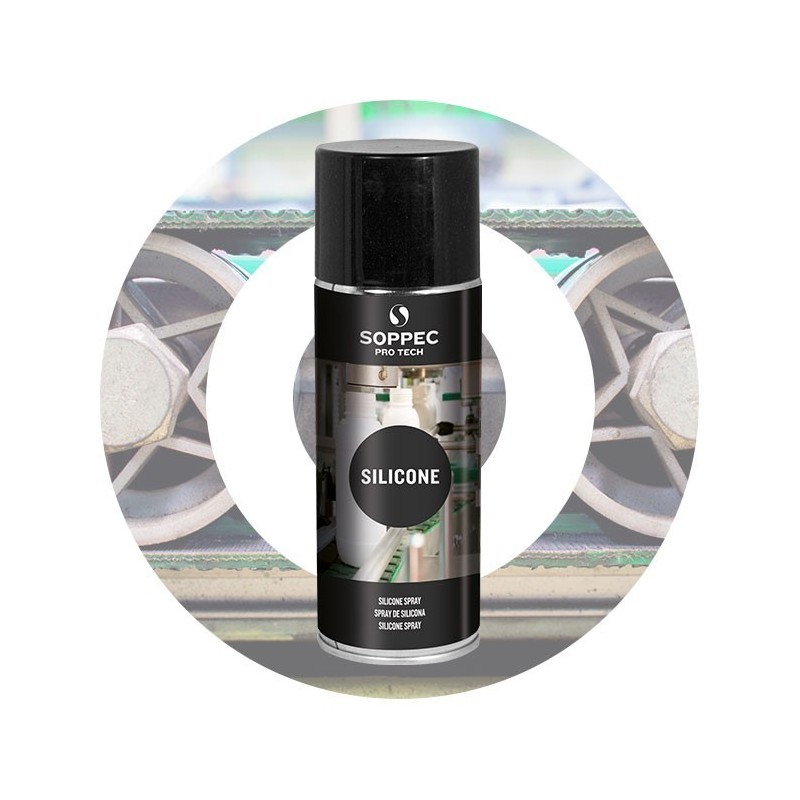  
Silicone spray lubricant
A silicone spray lubricant designed for the lubrication and protection of metal, plastic and rubber parts. The product is water-repellent, pH neutral, weather-resistant and resistant to acids and alkalis. The silicone spray protects rubber elements from freezing and from drying out, and prevents certain parts from squeaking and cracking. It offers excellent mechanical and thermal stability.
See product's full description
Specifications of the Silicone spray lubricant
Packaging: 400 ml
Composition: 1,000 cst silicone oil
Appearance: colourless clear liquid
Propellant: propane-butane
VOC-EU g/l: 580 g/l
Relative density (20°C g/ml): 0.659
Vapour pressure at 20°C: 3 - 4 bar
Spray flow: 1.5 g/sec
pH: neutral
Withstands temperatures: -50°C to +200°C
Data sheet
Volume

400 ml

Product type

Technical product

Application domain

Maintenance

Application area

...

Packaging

12 per box
Shake well before using and apply successive thin coats of Silicone spray. Improved lubrication is obtained once the solvent has evaporated (approximately one minute).
Safety data sheets are available free of charge on the internet: www.quick-fds.com.
CLP labelling with three pictograms.
DANGER
H222 Extremely flammable aerosol.
H229 Pressurised container: May burst if heated.
H315 Causes skin irritation.
H336 May cause drowsiness or dizziness.
H411 Toxic to aquatic life with long lasting effects.