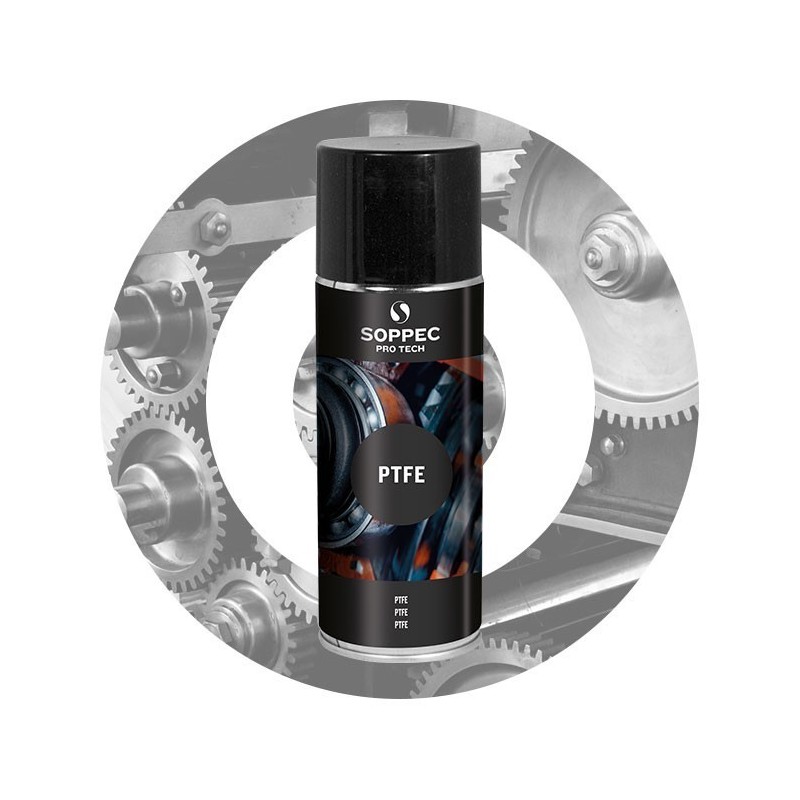  
PTFE lubricant
A high quality PTFE lubricant that ensures good lubrication over a long period. Unblocks seized metal or plastic parts; has low friction resistance and is moisture-repellent thus protecting against corrosion. It offers good penetration and good resistance to high pressure.
See product's full description
This PTFE lubricant can be used for any parts with a rolling or sliding movement whether in a dry or damp environment : cogwheels, gearing, hinges, machine tools, etc.
Specifications of the PTFE lubricant
Packaging: 500 ml
Composition: blend of aliphatic hydrocarbons and alcohols
Appearance: clear liquid
Propellant: CO2
VOC - CH%: 96%
VOC-EU g/l: 725 g/l
Relative density (20°C g/ml): 0.758
Vapour pressure at 20°C: 5.0 - 5.5 bar
Spray flow: +/-3.5 g/sec
Data sheet
Volume

400 ml

Product type

Technical product

Application domain

Maintenance

Application area

...

Packaging

12 per box
Shake the PTFE spray before use and apply a thin layer of PTFE. Best lubrication is obtained after evaporation of the solvent (approximately one minute).
Safety data sheets are available free of charge on the internet: www.quick-fds.com.
CLP labelling with two pictograms.
DANGER
H222 Extremely flammable aerosol.
H229 Pressurised container: May burst if heated.
H336 May cause drowsiness or dizziness.