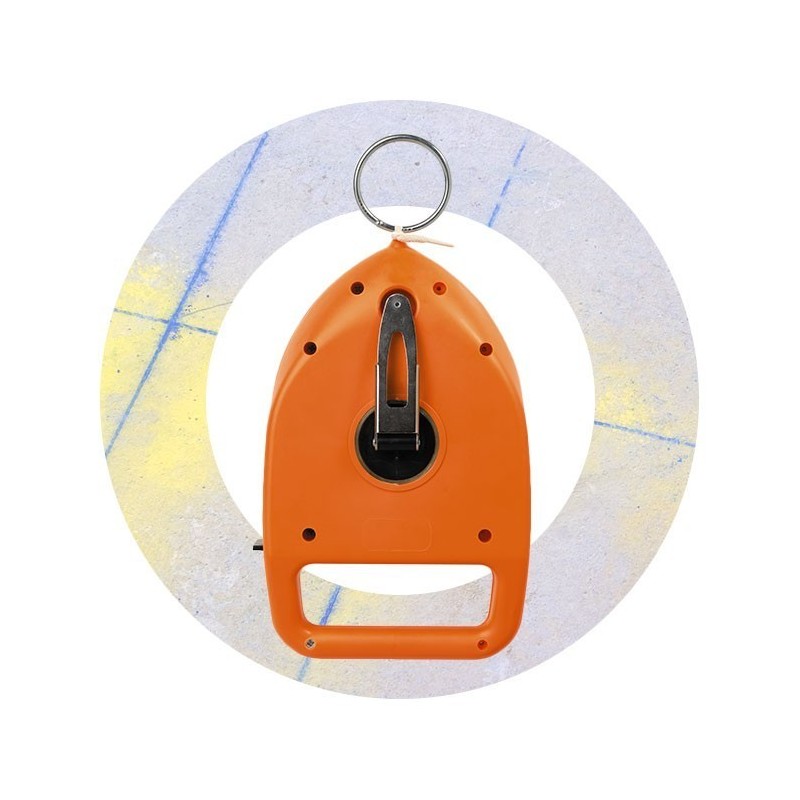  
Chalk Line GIANT LINE
All building trades use tracer chalk lines as soon as they have to trace a marker line on the ground or a wall. SOPPEC offers a full range designed for each use: Electricians, Plumbers, Joiners, Plasterers, Masons, Metal-workers, Buildings and Public Works, Floor layers, etc.
See product's full description
"GEANT" CHALK LINE
Masonry, brickwork / Building & Public Works / Outdoor setting-out work
ABS casing: comfortable easy grip.
Wide steel crank with free crankpin for improved rewinding.
Crank riveted onto the reel axis = extra strength.
Line: 50 metres of 2.5 mm braided cotton (the line offers improved powder absorption and perfect release).
Sliding refill shutter on the side.
Long line length, ideal for marking out car parks for example.
Data sheet
Product type

Marking accessory

Application domain

Roads, earthworks, pipes, construction...