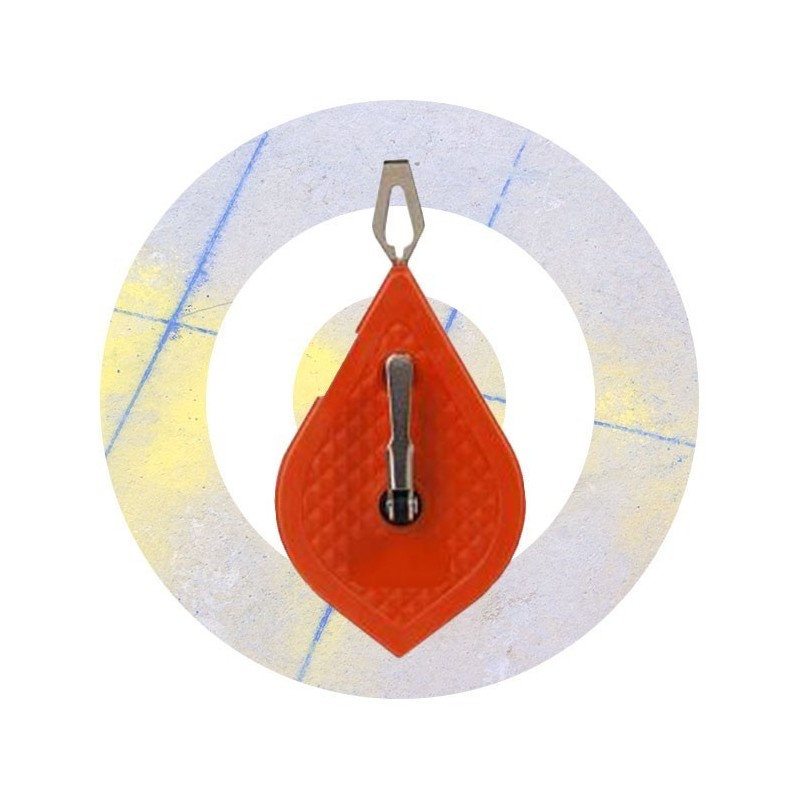  
Chalk line AMERICAN LINE
All building trades use tracer chalk lines as soon as they have to trace a marker line on the ground or a wall. SOPPEC offers a full range designed for each use: Electricians, Plumbers, Joiners, Plasterers, Masons, Metal-workers, Buildings and Public Works, Floor layers, etc.
See product's full description
"AMERICAN LINE" CHALK LINE ALUMINIUM OR ORANGE ABS
Electricity / Plumbing / Fitting out / Masonry
Aluminium or orange ABS casing.
Steel crank with free crankpin for improved rewinding.
Crank riveted onto the reel axis = extra strength.
Line: 30 metres of 1 mm twisted cotton (entry level product but very strong: approx 16 kg breaking strength).
Sliding refill shutter on the side.
Data sheet
Product type

Marking accessory

Application domain

Roads, earthworks, pipes, construction...