SOPPEC PureSPRAY™ 2in1 Floor Marker
Revolutionary speed and versatility with 2in1 floor marking
What do you want from a floor marking solution? Certainly an easy way to create straight lines, with highly visible and permanent markings, and above all: quick implementation.

This is exactly what the new
SOPPEC PureSPRAY™
system from Technima!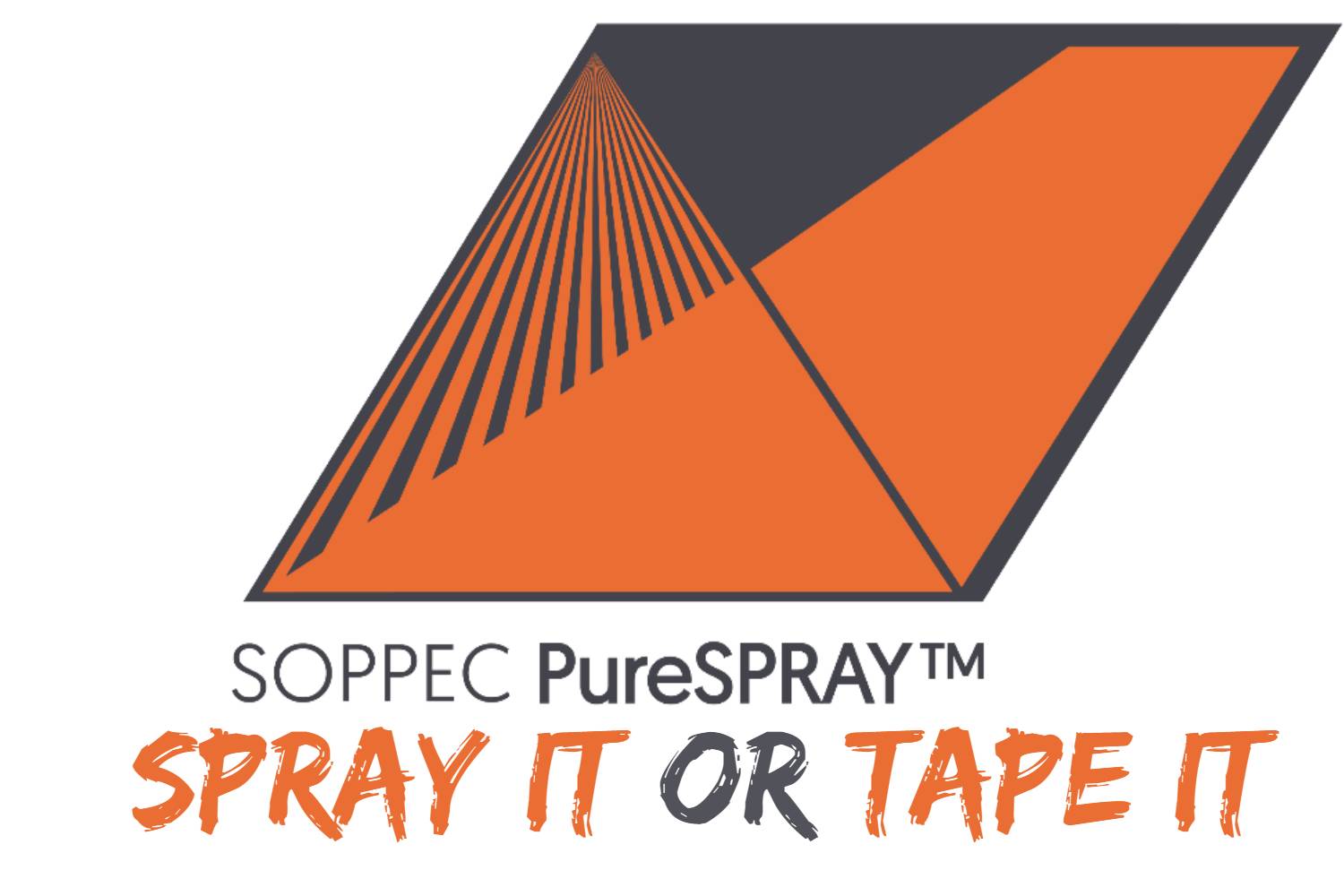 The SOPPEC PureSPRAY™ system is the result of SOPPEC's many years of experience in the field of spray marking.
It combines a unique colour formulation of resin, pigments and propellant with an exclusive system consisting of aerosol, tape and marking trolley.
The result is a flawless mark with no need for side covers to maintain the quality of the lines.
With the SOPPEC PureSPRAY™ system you can mark quickly, precisely and without spray.
The system is impressively fast, outperforming its closest competitor by 40%. You can mark up to 500 metres in just 50 minutes. This efficiency saves time and money, making the PureSPRAY™ system 30% cheaper than its competitor.
SOPPEC PureSPRAY™ System
The SOPPEC DRIVER™ line marking trolley is the heart of the system and a guarantee for straight lines, whether on smooth or textured surfaces indoors or outdoors. Made in Europe, this line marking trolley provides first-class markings thanks to its stability, simplicity and unique design.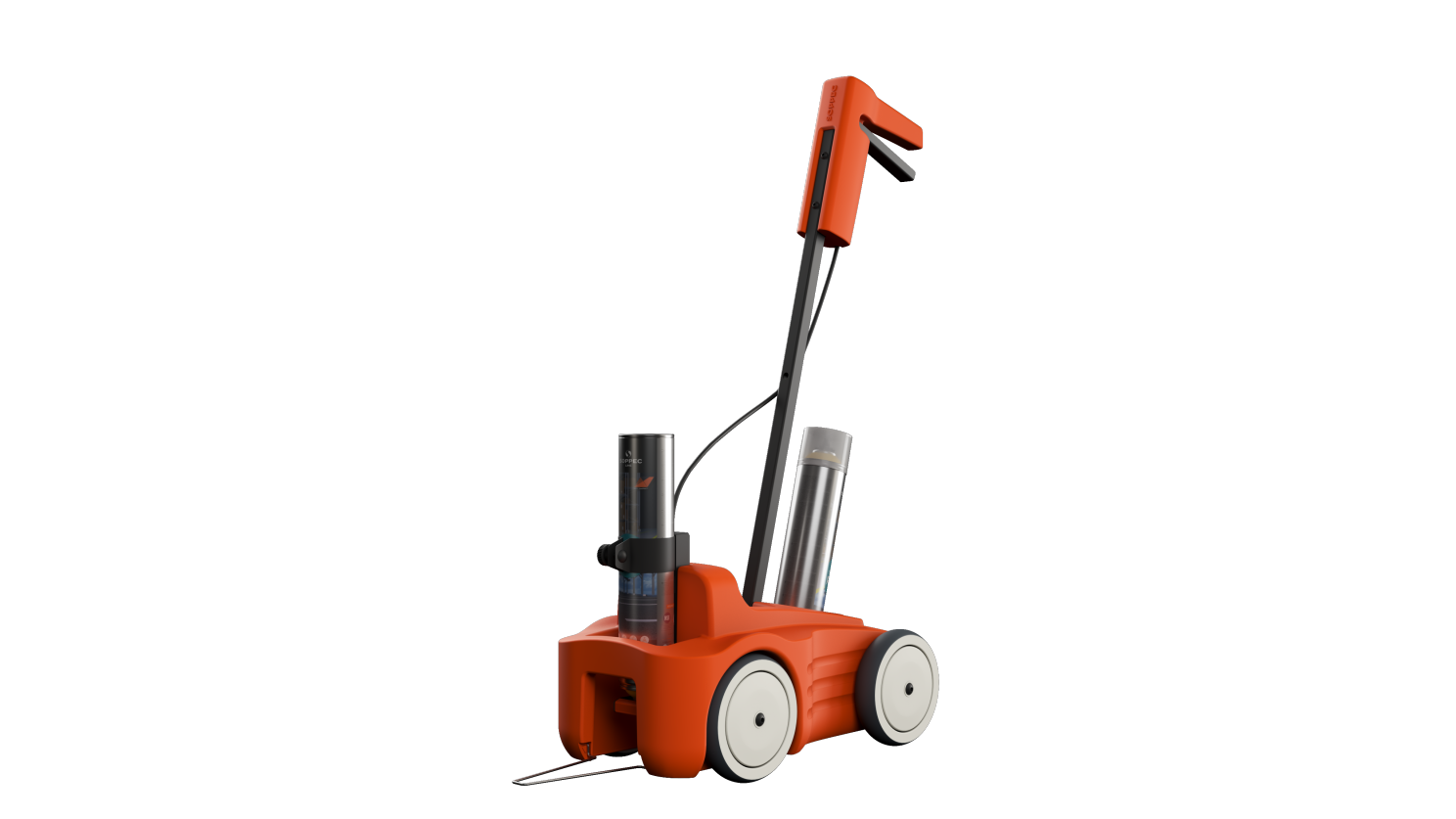 The SOPPEC DRIVER™ enables effortless operation.
The central position of the tiller ensures excellent stability and minimises user intervention during marking.
The wheels with wide tread ensure precise straight running.
The spray zone is protected and optimised so as not to disturb the flow of colour.
The marking trolley can be assembled without tools. It can be easily stowed away when needed.
The SOPPEC DRIVER™ offers two quick and easy application modes: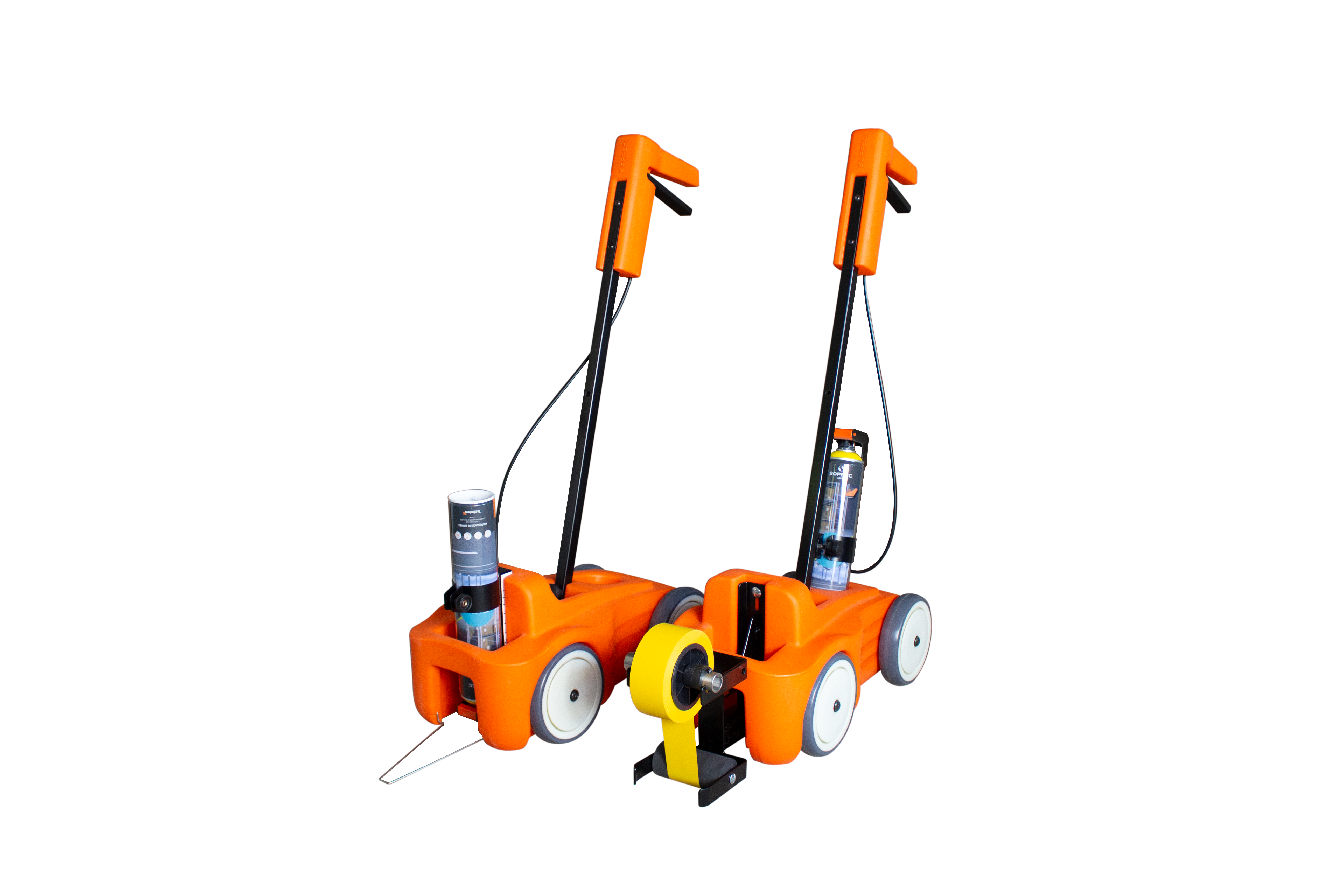 SPRAY IT OR TAPE IT!
Either use SOPPEC Tracing® PRO floor marking paint for line marking outdoors or indoors on parking or industrial sites, or SOPPEC TAPE™ self-adhesive tapes for occupational safety marking or visual management (LEAN) on smooth indoor surfaces.
SOPPEC Tracing® PRO Floor Marking Paint
Manufactured in Europe, SOPPEC Tracing® PRO guarantees precise spraying and a high flow rate
The exclusive formula provides durable and high-contrast markings on various surfaces such as concrete or asphalt
The high-performance paint is suitable for both indoor and outdoor use and offers brightness, contrast and durability
SOPPEC Tracing® PRO dries quickly, is UV, solvent, vehicle and forklift resistant and has NSF certification.
With the pre-mounted nozzle, it can be used on the SOPPEC DRIVER™ marking trolley as well as manually
Did you know? The PureSPRAY™ system also allows you to use adhesive tape.

In combination with the SOPPEC DRIVER™, the associated TAPE APPLICATOR™ application module benefits from all the advantages of the marking trolley.
The straight-line drive of the trolley supports the precise application of the tapes
The stable attachment ensures proper control and perfect adhesion of the straps
The manoeuvrability and compactness of the unit allow precise marking along obstacles such as walls or shelf feet
Changing between marking paint and marking tape is easy without tools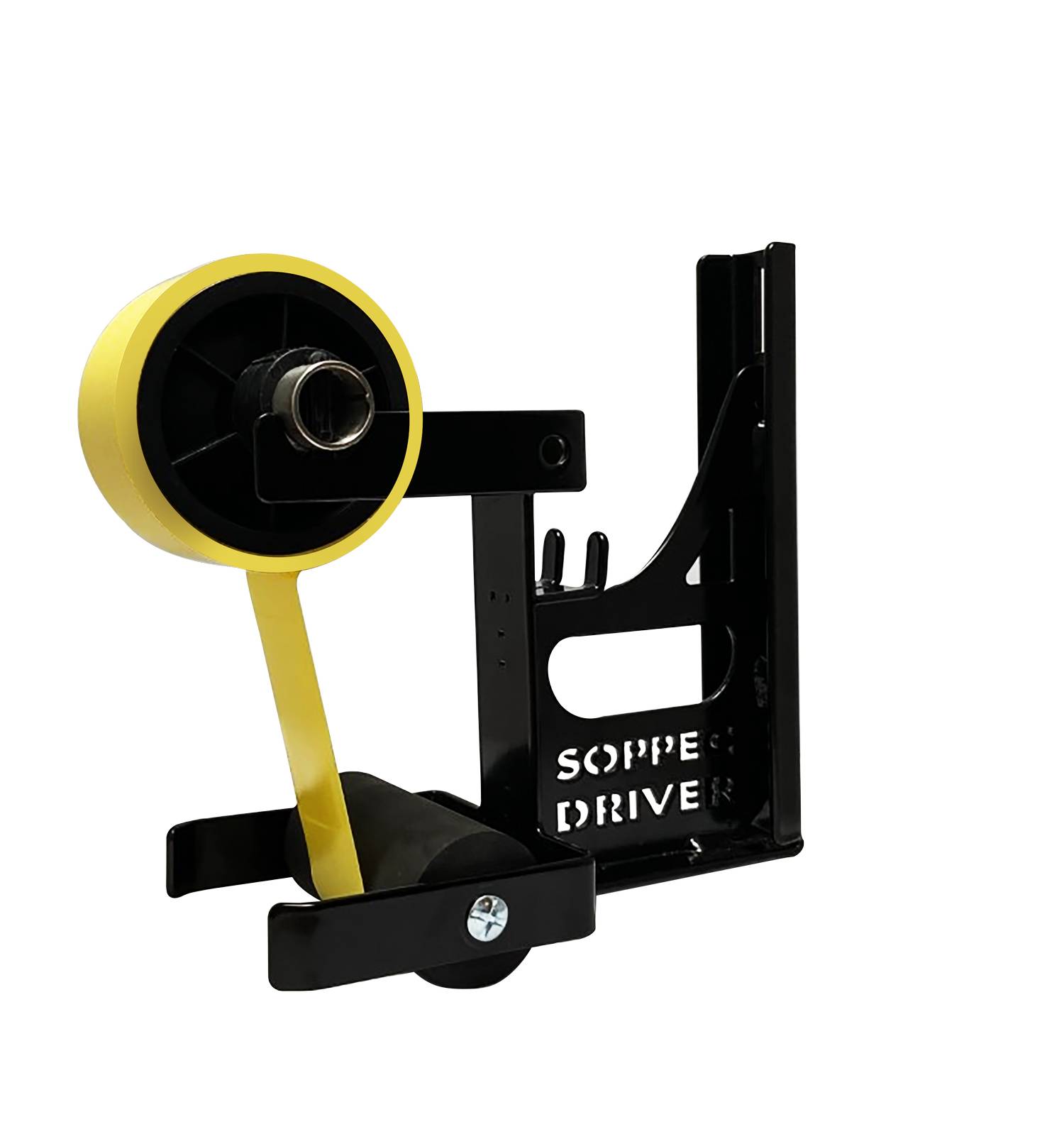 The SOPPEC PureSPRAY™ system offers all the benefits of a fast, accurate and efficient floor marking solution.
With the ability to mark with both spray paint and tape, it meets various needs in areas such as construction, industry and events. It saves time, reduces costs and delivers high quality markings that are permanently visible. Simply an ingenious 2in1 system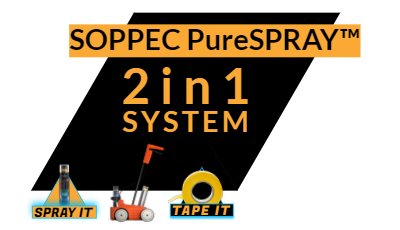 Spray it or tape it with SOPPEC PureSPRAY™ 2in1 - the best choice for effective and reliable floor markings!
Order the new SOPPEC PureSPRAY™ today or take advantage of a free, individual consultation!